Great War Researcher Chris Posts 1300th Life Story
On 07 January 2022 Shaftesbury & District Historical Society volunteer Chris Stupples passed another milestone when he posted the 1300th life story researched and written by him on the Shaftesbury Remembers website. In August 2020 Chris had just clocked up a thousand mini-biographies, as reported in this News Blog . A year later it was 1200. We are now pleased to receive complimentary messages, not only from descendants of those recorded in Shaftesbury Remembers but also from professional archivists and researchers. As Chris would insist, the story is all about the lives of those involved in, and often tragically curtailed by, the 1914-18 Great War, such as the Bennett Brothers.
On 27 October, 1883 (writes Chris Stupples) a young couple walked down the aisle of St. Peter ad Vincula Church, at Tollard Royal, Wiltshire, now happily married and looking forward to a long life with children and, hopefully, grandchildren to come. Little did they know that some 31 years later on 04 August, 1914 one of the bloodiest of world wars would break out which would shatter their long held dreams.
The newly-weds were Thomas Bennett and Ann (or Annie) Witt. Thomas was a Farm Servant living at Philips Cottage, Five Ways, Donhead St. Mary, Wiltshire. By 1901 he had become a Gamekeeper at the Ashcombe Estate, Tollard Royal, Wiltshire. The first child to arrive was Bertie Harold (b. 1884) followed by Walter Sam (b. 1885); Clara Maud (b. 1888); Frederick Harry (b. 1889); Thomas William (b. 1894); Annie Mary (b. 1895) and, finally, Reginald George (b. 1897).
The eldest of the five brothers, Bertie Harold (known in the family as Harry) married Mabel Mary Gray in 1910 and like his father, worked as a Gamekeeper, on an estate at Amport, Hampshire. They had two children, William L. (b. 1911) and Albert M. (b. 1913). Harry answered the call when war broke out and joined the Hampshire Regiment as a Private (Service No. 32568) and served in France and Flanders with the 14th (Service) Battalion. He was missing, presumed killed in action, in Belgium on 26 September, 1917 and, like many others, his body was never recovered for burial. Subsequently his name was placed on the Tyne Cot Memorial in Belgium on Panels 90 and 162. Over 30,000 soldiers with no known grave are commemorated here. There are 11,965 burials, of whom 8369 are unnamed. His family were sent the usual Bronze Memorial Plaque as well as the Victory and British War Medals as sad reminders of his sacrifice.
Walter Sam enlisted with the Queen's Own (Royal West Kent) Regiment as a Private (Service No. G/10457) and was presumably on leave when he married Ethel F. Bennett (same surname) on 15 April 1916 in Gillingham, Dorset. He was posted to France to join the 6th Battalion in Belgium on 26 April, 1916. He took part in the Battle of the Somme which started on 01 July, 1916 and was reported missing in the field and presumed dead on 3 July 1916 (less than two months after his wedding). The tragedy is that his wife wrote to his Commanding Officer on 08 August, 1916 asking for news of him as she had had no word and had to be advised that due to communication problems the telegram advising of his death was delayed. (See transcript below). Walter was subsequently buried in Ovillers Military Cemetery, (Grave ref: VII. D.). His widow was in receipt of the Bronze Plaque as well as the Victory and British War Medals. Ethel was awarded a pension of ten shillings (50p.) a week and went on to marry George Casbolt in 1918 and they had two children. She died in 1949.
The transcript of Ethel's letter:
"11/8/16
Dear Sir,
Having been anxious not getting any news from my husband No 10457 Pte W S Bennett of the Royal West Kents since receiving a post card from him dated June 19th, I went and made enquiries (at) York House, Reigate. I asked if they could give me any information there respecting him. I was much surprised to learn that he is posted 'missing' from the 3rd July 1916, and I cannot understand why I have not been notified of the fact before now. They were also at a loss at York House to find I had received no news of it?
I was advised to write to you for information to see if you could give me the reason why I have (not heard). If you can give me any further particulars, I shall be very grateful, as the suspense is nearly worse than receiving the worst. So if you will kindly let me know any news of him I shall be glad.
Thanking you in anticipation, I remain, Yrs faithfully, Ethel F Bennett.
PS I forgot to say that it was the 6th Battn C Company 11th Platoon of the R W Kents that my husband was attached to. EB"
Thomas William had by 1911 obtained employment as a Farm Labourer and joined the Hampshire Regiment (as his brother before him) as a Private (Service No. 29510). He was with the 2nd Battalion in Flanders (Belgium) when, having survived the Battle of the Somme in July 1916, he was killed in action on 10 September, 1916 and subsequently buried in the Vlamertinghe Military Cemetery, Ypres, Belgium, (Grave Ref: IV. D. 12.). His mother and father would have received his Bronze Plaque as well as his Victory and British War Medals.
Reginald George joined the Machine Gun Corps (Infantry) initially as a Private but was soon promoted to Lance Corporal and posted to the Asiatic Theatre of War in the 134th Brigade Company where he was killed in action in Mesopotamia (present-day Iraq) on 24 February, 1917. He was subsequently buried in the Amara War Cemetery, Iraq, (Grave Ref: XVII. H. 13.). The parents were in receipt of his Bronze Plaque as well as his Victory and British War Medals.
Frederick Harry married Agnes Marjorie Ingram in 1910 in Andover, Hampshire and was working as a Gamekeeper in Possingworth Park in Sussex when war broke out and originally enlisted with the Somerset Light Infantry as a Private (Service No. 36457). He served with the 1/4th Regiment but transferred to the Devonshire Regiment at some time with the new Service No. 76119. His great-granddaughter (now living in Canada) advised he possibly became a sniper. It is recorded on the Medal Index that he was awarded the British War Medal only on his discharge. He went on to have a successful career at Possingworth Park as a very well-respected Gamekeeper. He retired to Waldron, East Sussex where he had a few dairy cows and delivered milk locally on his bicycle. He also exhibited Labrador dogs at shows. He died in Eastbourne, Sussex, in 1968. It is understood that there is a Memorial Plaque to him somewhere in Possingworth Park though he is buried in the churchyard at All Saints Church, Waldron, East Sussex alongside his wife.

Of the sisters, Clara Maud married William Brown in 1919 but no marriage was recorded for Annie Mary.
Thus within the period July 1916 to September 1917 four of the five brothers perished and, having given their lives for the Country, are now remembered for posterity on the Berwick St. John Memorial Plaque as well as the War Memorial in Tollard Royal.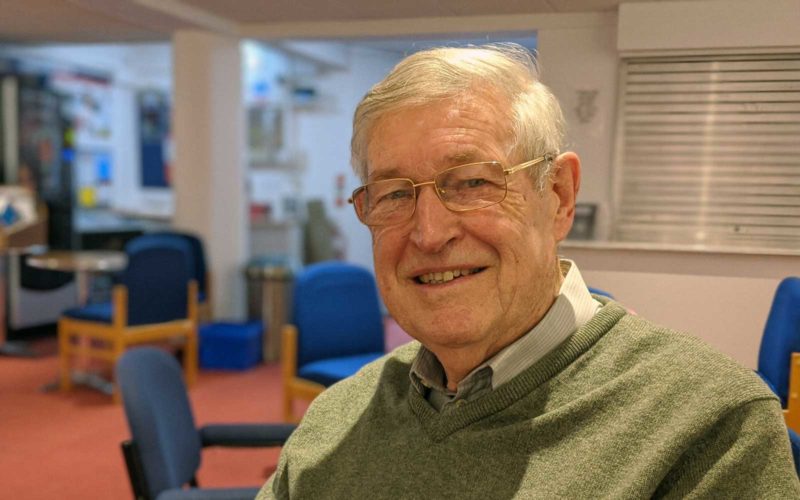 https://goldhillmuseum.org.uk/wp-content/uploads/2022/01/Berwick-St-John-War-Memorial.jpg
1600
1600
Ian Kellett
https://goldhillmuseum.org.uk/wp-content/uploads/2015/06/gold-hill-museum-header-90x380.png
Ian Kellett
2022-01-28 20:16:51
2022-01-31 16:54:46
Great War Researcher Chris Posts 1300th Life Story