TV News Crews Flock to Gold Hill
On Monday 03 June the famous Ridley Scott Hovis ad was re-launched on ITV. Both Meridian and BBC South contacted Gold Hill Museum and sent reporters to mark the occasion. Part of the BBC South Today evening bulletin was broadcast live from Gold Hill, with chair of Shaftesbury & District Historical Society Trustees Elaine Barratt adeptly fielding questions from Matt Graveling.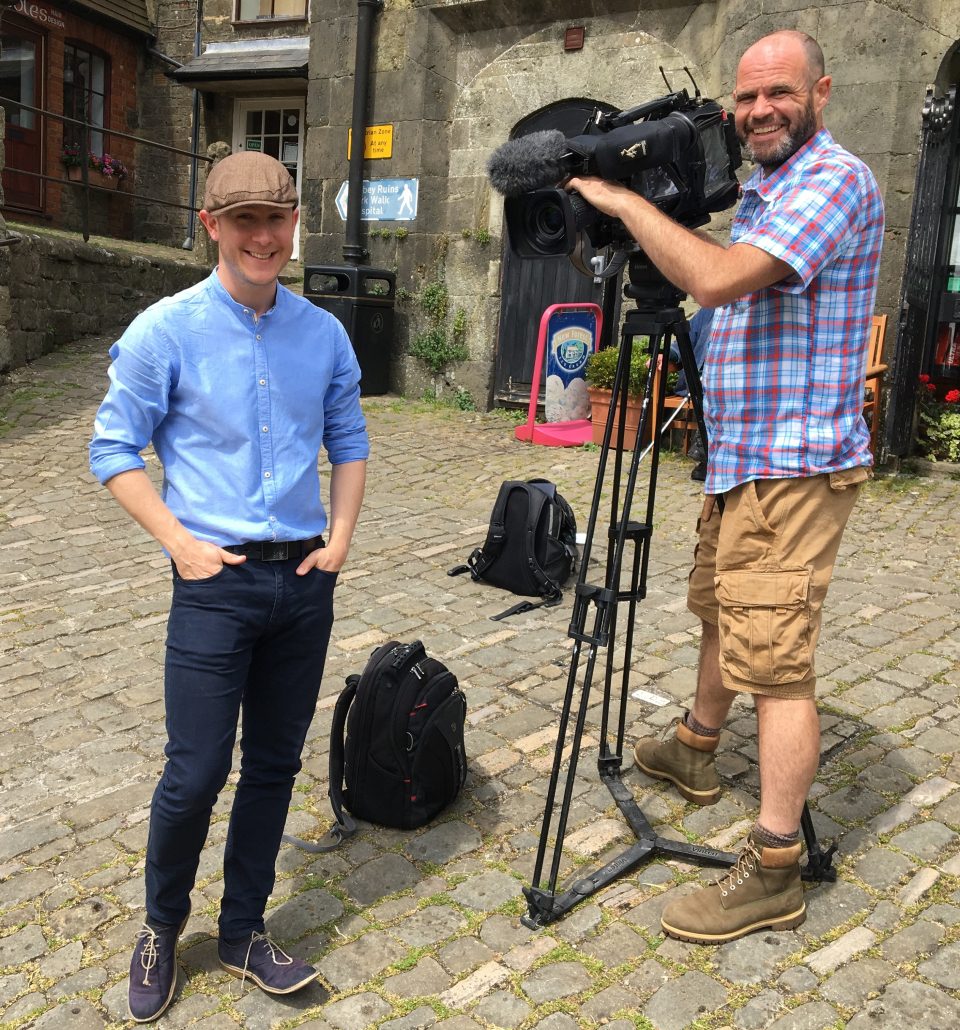 Earlier the intrepid BBC newshound had raided a local charity shop for a flat cap and borrowed an apron from the Salt Cellar restaurant so that he could reprise the part of the baker's boy. Most of a recorded interview with Trustee Ian Kellett ended up on the digital cutting room floor; indeed the Meridian reporter said that he was only looking for 15 seconds of usable material.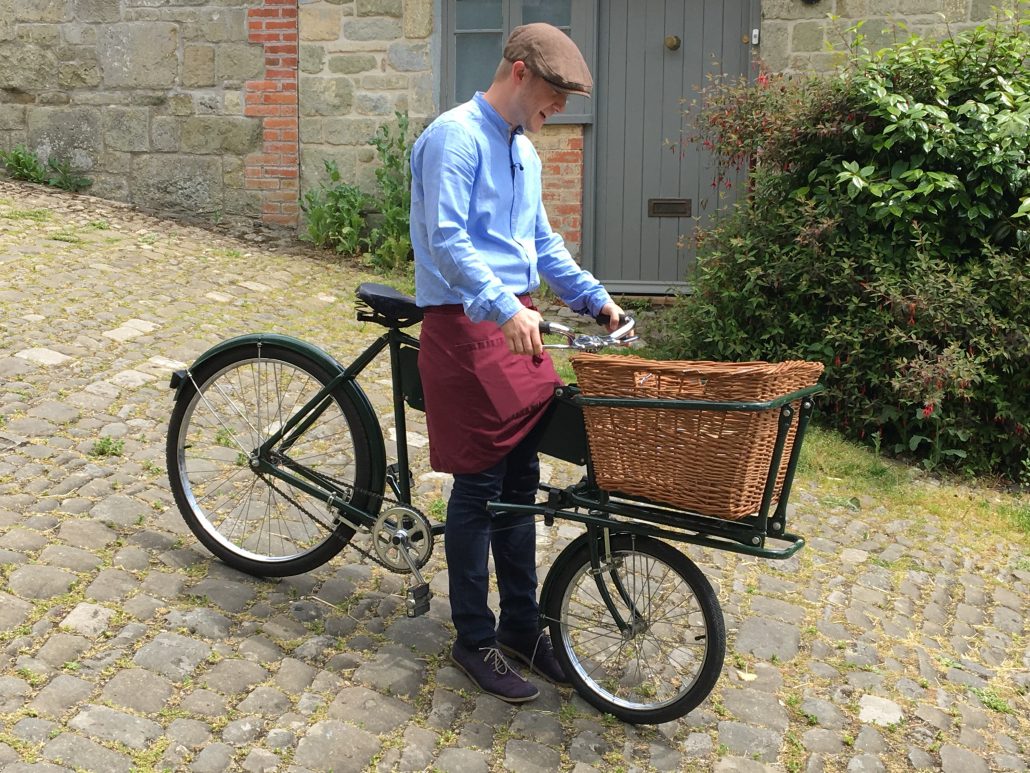 Carl Barlow, the child actor in the original ad, was 13 in 1973 when he flew down the dangerous cobbles of Gold Hill with his feet off the pedals. Both Matt Graveling and his Meridian counterpart attempted the same feat, though understandably and sensibly over much shorter distances.
While it is nearly half a century since Ridley Scott made the Hovis ad, it appears to have become a significant landmark in British popular culture. It is certainly figuring in a forthcoming BBC documentary by Andrew Marr. It is constantly revisited by modern advertisers, most recently by a company promoting electric bikes. Gold Hill Museum would be pleased to see any material relating to the making of the original ad.
Please click here for the ThisisAlfred report on the remastering of the 1973 Hovis ad.
https://goldhillmuseum.org.uk/wp-content/uploads/2019/06/BBC-South-re-create-the-Hovis-ad.jpg
2631
4032
Ian Kellett
https://goldhillmuseum.org.uk/wp-content/uploads/2015/06/gold-hill-museum-header-90x380.png
Ian Kellett
2019-06-05 17:22:05
2019-06-05 17:40:45
TV News Crews Flock to Gold Hill