What's On At The Picture Palace in 1920?
Shaftesbury's cinema The Picture Palace opened in the High Street in 1913. The neo-Classical frontage was adjacent to the cycle shop on the site of what is now Bargains. After five grim years of war and a devastating flu pandemic in 1918-19, the cinema offered an escape – to a world of adventure, glamour and even comedy.
This was the heyday of the silent movie. Many films were two-reelers, knocked out in a few days at minimal cost and using real locations. The reliably sunny weather of California was appreciated by film makers in a hurry. Prior to World War One, Arthur Stanley Jefferson toured Music Halls in the US with another unknown, Charlie Chaplin, as part of Fred Karno's (British) slapstick vaudeville troupe. Both stayed to find employment in Hollywood, with Chaplin's creation of The Tramp in 1915 earning star status. Jefferson became Stan Laurel but had to wait until he was paired in the mid-1920's with Babe Hardy, another bit-part player of heavies, for his particular comedy genius to be recognised.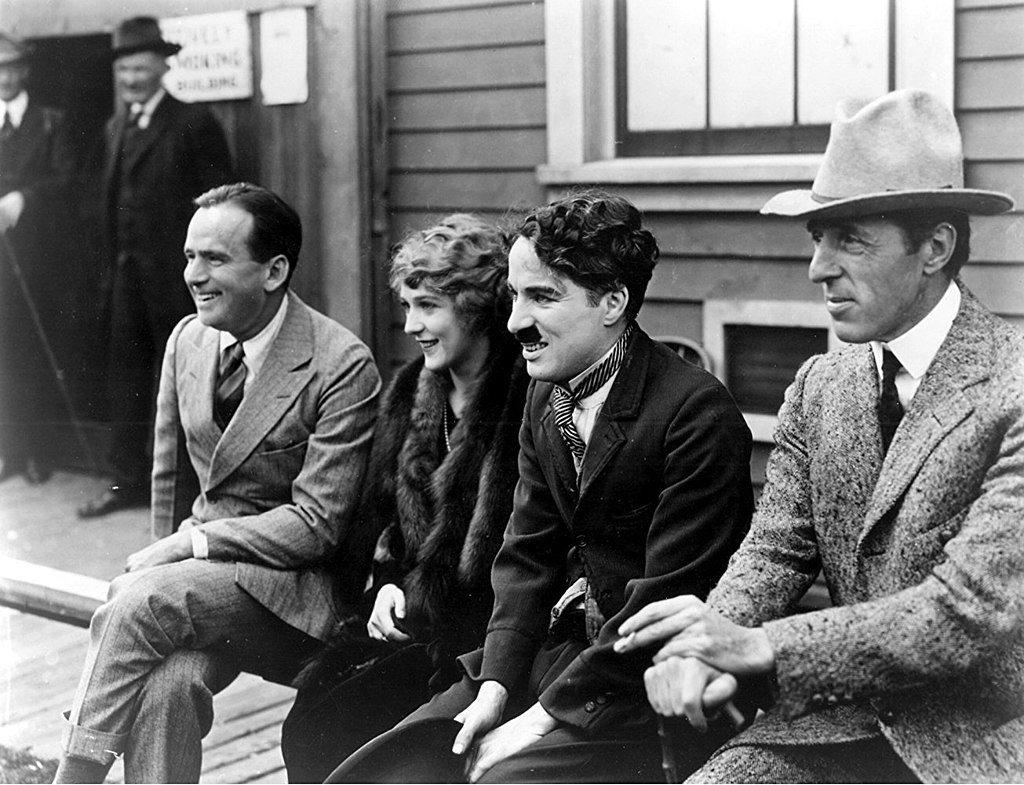 In 1919 the giants of Hollywood were Chaplin, Mary Pickford ("America's sweetheart"), Douglas Fairbanks Snr ("King of Hollywood") and director DW Griffith. They founded United Artists in 1919 so that they had total control over the making and marketing of their films. On 28 March 1920 Pickford and Fairbanks made a marriage in publicists' heaven. They honeymooned in Europe and were mobbed in Paris and London. Their return to the USA was equally triumphant and as "Hollywood royalty" they entertained regally at 'Pickfair', their Beverly Hills mansion.
So which films might Shaftesbury cinema-goers have seen in 1920? There were British film companies: Broadwest based in Walthamstow; Ideal at Elstree and Borehamwood; and Gaumont-British at Lime Grove in Shepherd's Bush. But presumably the Picture Palace could also show the latest Hollywood movies featuring the biggest stars. Pickford (aged 27) played Pollyanna (aged 12). Her special talent lay in portraying the innocent ingenue and the film was popular, making $1.1 million against a budget of $300,000. It ran for 58 minutes and would have been a multi-reeler, requiring the projectionist to make quick changes and show the reels in the right order. Fairbanks played a typical swashbuckling role in the first film version of The Mark of Zorro. This ran for 90 minutes and featured Noah Beery, father and son, in supporting roles.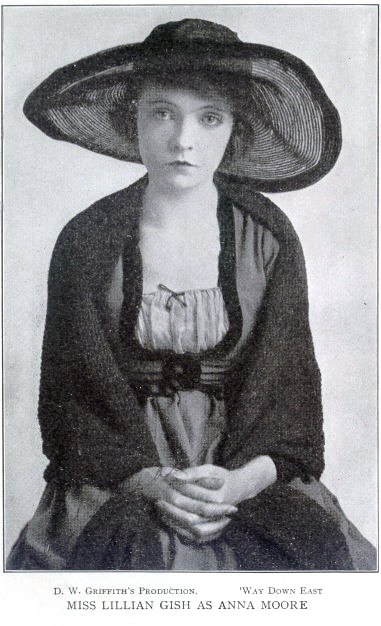 DW Griffith was a pioneer film director. Many of his innovations became standard practice in film-making: close-ups, cross-cutting, fade-in / fade-out. He experimented with colour tints in 1919's Broken Blossoms and used the same star ("The First Lady of American Cinema"), Lillian Gish in 1920's Way Down East. This was a blockbuster: it cost $700,000 to make, ran for 145 minutes, and made $4.5 million at the box office. Performers often did their own stunts, and the 26 year old Gish lay on a real ice floe and trailed her hand in freezing river water. As a result her hair froze and she permanently lost the feeling in some of her fingers. She certainly made an impression on the British cinema-going public and, according to Juliet Nicholson, 'Billingsgate market resounded to cries of "Would you like a nice bit of Lillian for your supper?"' (The Great Silence 1918-20 Living in the Shadow of the Great War, p258)
Apart from going to the cinema, Shastonians were very good at making their own amusements , as detailed at the Shaftesbury Remembers website. They could also stay at home and read a book, as many of us are doing during the current lockdown. In 1920, after many rejections, Agatha Christie published her first novel The Mysterious Affair at Styles . This featured the Belgian detective Hercule Poirot, probably inspired by Christie's meeting Belgian refugees in Torquay who had fled their homeland in1914.
https://goldhillmuseum.org.uk/wp-content/uploads/2020/04/Picture-Palace-Cinema-High-Street-Shaftesbury.jpg
672
1024
Ian Kellett
https://goldhillmuseum.org.uk/wp-content/uploads/2015/06/gold-hill-museum-header-90x380.png
Ian Kellett
2020-04-05 13:05:13
2020-04-05 13:14:31
What's On At The Picture Palace in 1920?