Laser-Cut Steel Artwork Inspired By Gold Hill Museum Displays
Artist Bruce Williams has completed several commissions for the Lidl supermarket chain, as he explains in an audio interview with Keri Jones of ThisIsAlfred. At Filton his frieze incorporated two Concordes trailing great vortices. In Shaftesbury he was influenced by the softness of a townscape mellowed by age, and wished to reference the history of the cattle market site (1955-2019), where the Lidl store now stands, and the handicraft skills of past generations of Shastonians. So the virtual life-size cattle browse on a lacey horizon and are themselves composed of lace patterns and Dorset Buttons.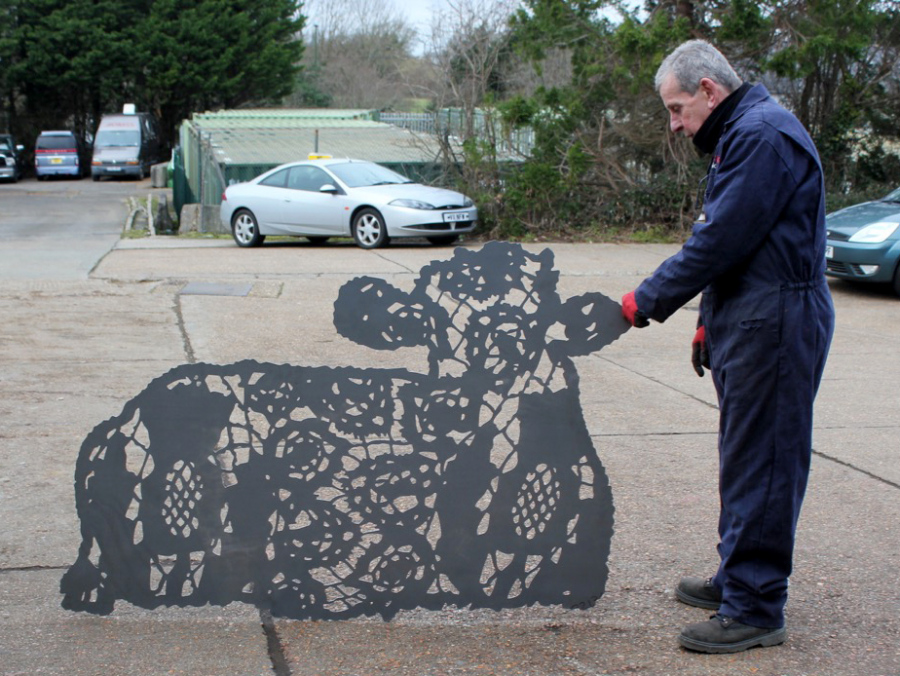 Bruce visited Gold Hill Museum and was particularly impressed by a showcase in Room 5 containing fine examples of handmade Honiton lace. This became highly fashionable after Queen Victoria ordered a Honiton lace bridal gown in 1840, and forms the unifying motif for Bruce's design. We were also pleased that 400 years after the foundation of the Dorset Buttons cottage industry, in Shaftesbury in 1622, some Dorset Button shapes were included in the final artwork. We have marked this quatercentenary with an augmented Dorset Buttons Exhibition.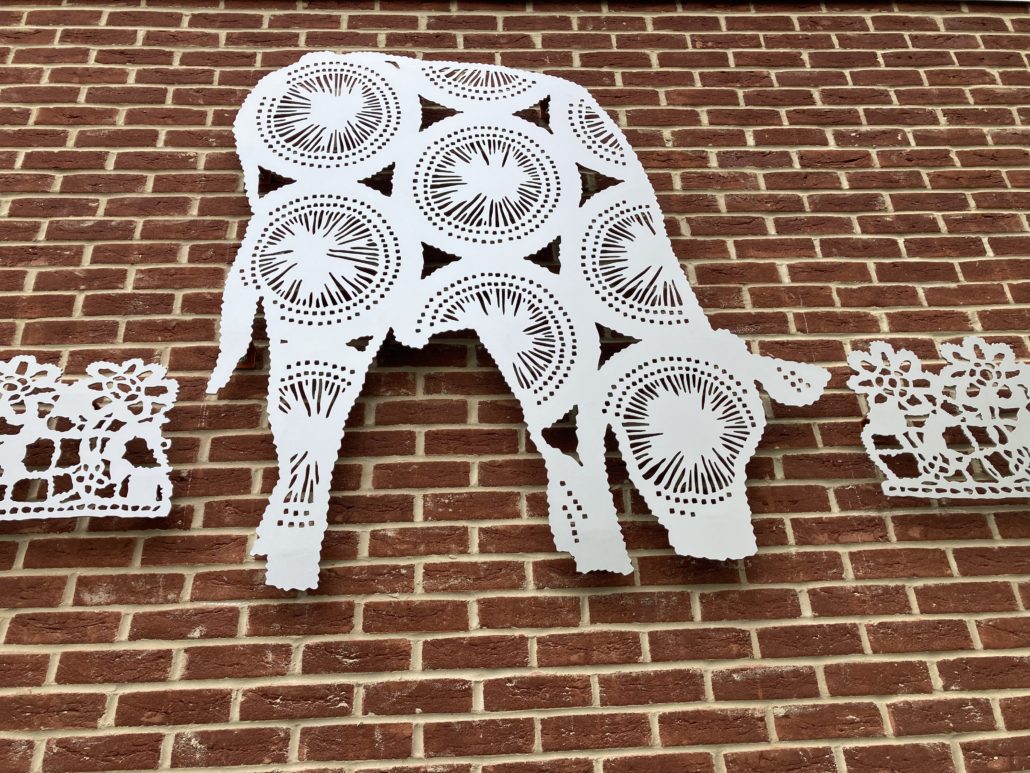 Since "Shaftesbury Lace Cattle" is installed on the side of Lidl's premises, and the adjacent footpath is fenced off and leads nowhere, the explanatory plaque is unlikely to be read by many. So here is an opportunity to view the text: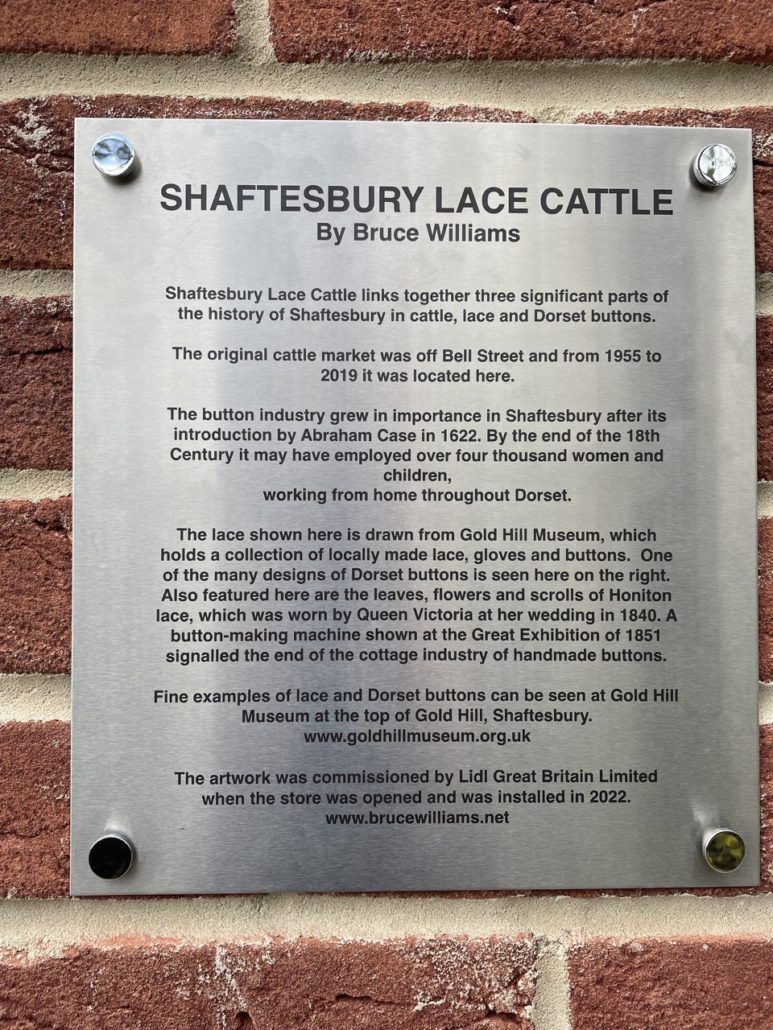 https://goldhillmuseum.org.uk/wp-content/uploads/2022/08/Shaftesbury-Lace-Cattle-at-Lidl-Store-viewed-from-Tesco-Car-Park.jpg
394
900
Ian Kellett
https://goldhillmuseum.org.uk/wp-content/uploads/2015/06/gold-hill-museum-header-90x380.png
Ian Kellett
2022-08-22 17:50:02
2022-08-23 12:23:09
Laser-Cut Steel Artwork Inspired By Gold Hill Museum Displays