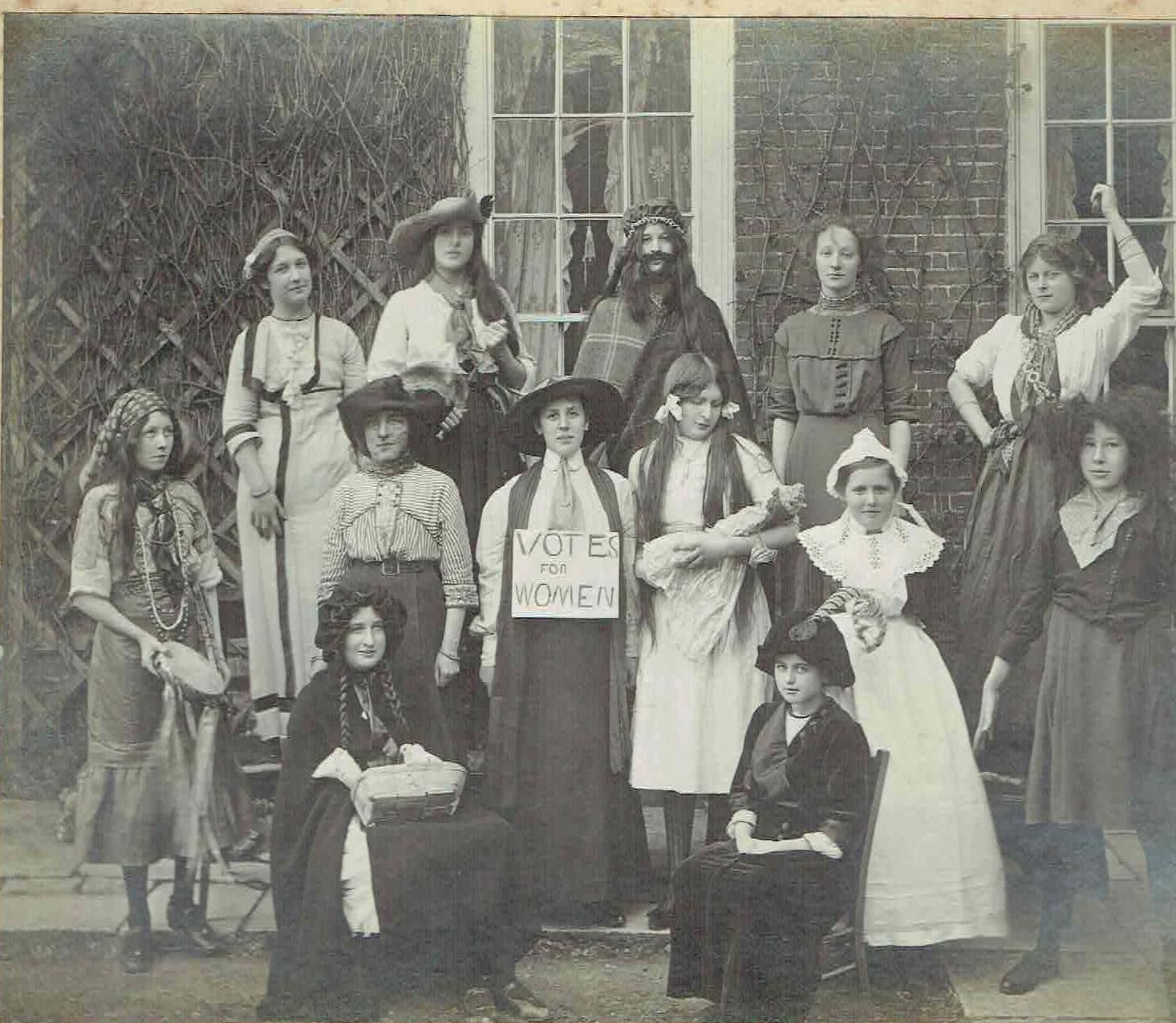 Last Two to Three Weeks for "Women of the World"
This 1913 photograph from Miss Dunn's Grosvenor House School for Girls features in a selection of images currently on show from the stories of three secondary schools which disappeared in the Shaftesbury reorganisation of 1983. Historic School Photographs On Show During July and August – Gold Hill Museum The print in our archives was labelled "Women of the World", with the names of the students handwritten on the reverse. We don't know who took the photograph.
Back Row: Joyce Llewhellin, Alice Pilkington, Effie Phillips, Mildred Buchanan, Maud Ogbourne
Middle: Doris Wilson, Queenie Mayhew, Edith Chissell, Valentine Mercier, Phyllis Herman, Mary Imber
Front: Gwen Llewhellin, Alice Tunnicliffe
Thanks to the fortuitous survival in the archives of two contemporary copies of Laboremus , a newsletter from the Grosvenor House School, we were able to learn more about the participants in this Fancy Dress Dance. School Jottings by D.P.W. (probably Doris Wilson) tell us:
A telegram of congratulation was sent from Grosvenor House to Valentine Mercier, who was married at Chateau des Granges, Bourdeilles, on September 29th, to Monsieur Pierre Tillier. The honeymoon was spent at the Italian Lakes, and Monsieur and Madame Tillier are now settled in their new home at Tours.
Mlle Mercier was perhaps an exchange student or a French assistante ; she was not to know it in September 1913, but the outbreak of war in July 1914 would disrupt their married lives. D.P.W. continues:
Easter this year [1913] fell early, so only the Boarders who lived near went home. On the afternoon of Easter Monday the idea came to some of us that it would be fun to have a fancy dress dance, and to dress up in anything we had, or anything that we could borrow from someone else. Miss Dunn kindly gave us permission, and said that anything she had in the way of dresses, rugs or scarves, she would lend us, and that if there was anything we wanted that had been used for "Cranford", we could have it.
Special mention must be made of Mrs Pankhurst, [Edith Chissell] who was very good indeed, with a very dangerous-looking hammer, which she was continually flourishing. She wore the usual card with VOTES for WOMEN in large letters. The Cowboy [Alice Pilkington] was also well got up; in fact I think each costume was a success.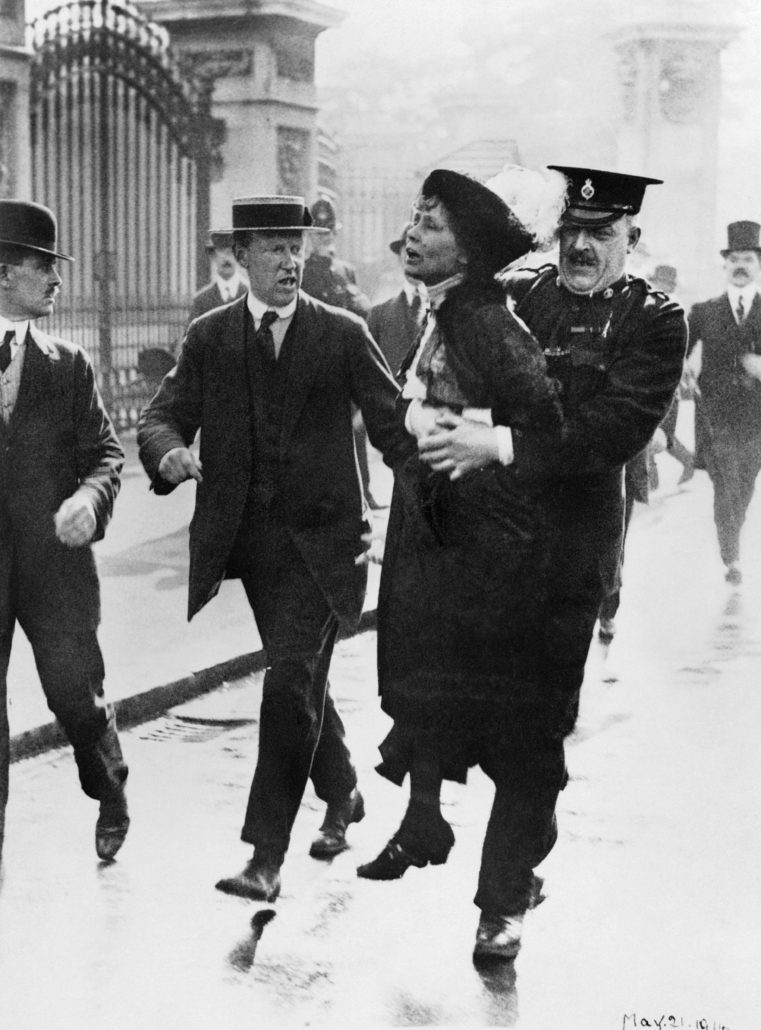 In 1913 the Suffragettes' militant campaign for votes for women would have dominated the (printed) news media. Emily Davison was killed under the hooves of the King's horse in the Derby, while the Cat and Mouse Act allowed the authorities to release, and later re-arrest, imprisoned Suffragettes who went on hunger-strike. This expedient spared the Government the appalling publicity generated by the force-feeding of women prisoners.
None of the British students in our photograph would have been able to vote in a Parliamentary election until after the Representation of the People (Equal Franchise) Act of 1928.
Members of The Shaftesbury & District Historical Society should have received by post notification of the AGM and Garden Party at Gold Hill Museum at 2.30p.m. on Tuesday 22 August 2023. The relevant Trustees' Annual Report is here.
https://goldhillmuseum.org.uk/wp-content/uploads/2023/06/Easter-913-High-School-boarders-in-fancy-dress-as-Women-of-the-World.jpg
1275
1466
Ian Kellett
https://goldhillmuseum.org.uk/wp-content/uploads/2015/06/gold-hill-museum-header-90x380.png
Ian Kellett
2023-08-17 20:38:43
2023-08-17 20:38:48
Last Two to Three Weeks for "Women of the World"