BBC South on "Culture in Quarantine" at "Quirky" Gold Hill Museum
BBC South's regional news programme at 6.30p.m. on Tuesday 13 October featured a report from Gold Hill Museum, as part of the BBC's "Culture in Quarantine" strand. The South Today team of producer/director Simon Marks, cameraman Trevor Adamson, and reporter Sarah Farmer deliberately chose a "smaller, quirkier museum" to illustrate the impact of the COVID-19 pandemic on the role of museums in the community. Social Distancing was observed throughout.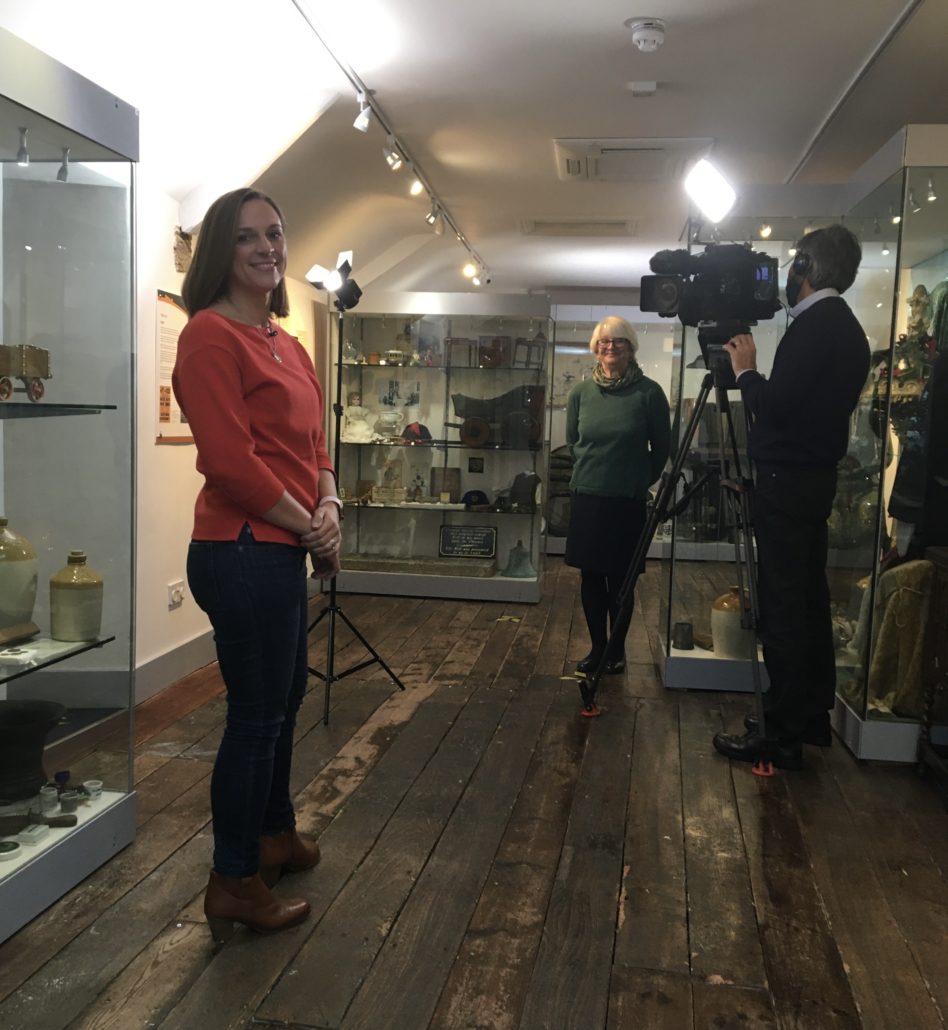 Shaftesbury & District Historical Society Chairperson Elaine Barratt was quizzed about the financial impact of the lockdown and the organisational difficulties posed by reopening during a pandemic. As Gold Hill Museum is run entirely by volunteers, there was no need to furlough any staff, but the requirement to find 9 stewards a day rather than the usual 6 eventually became an insuperable problem. The Museum closed for the season on 29 August. For once the size of the Museum's business rates bill was advantageous, in terms of the government grant available. This will pay this year's utilities, insurance and maintenance bills, but in the long term the free-to-enter Museum, with its historic buildings and unpredictable repair costs, needs to open its doors for visitors to make vital donations and shop purchases.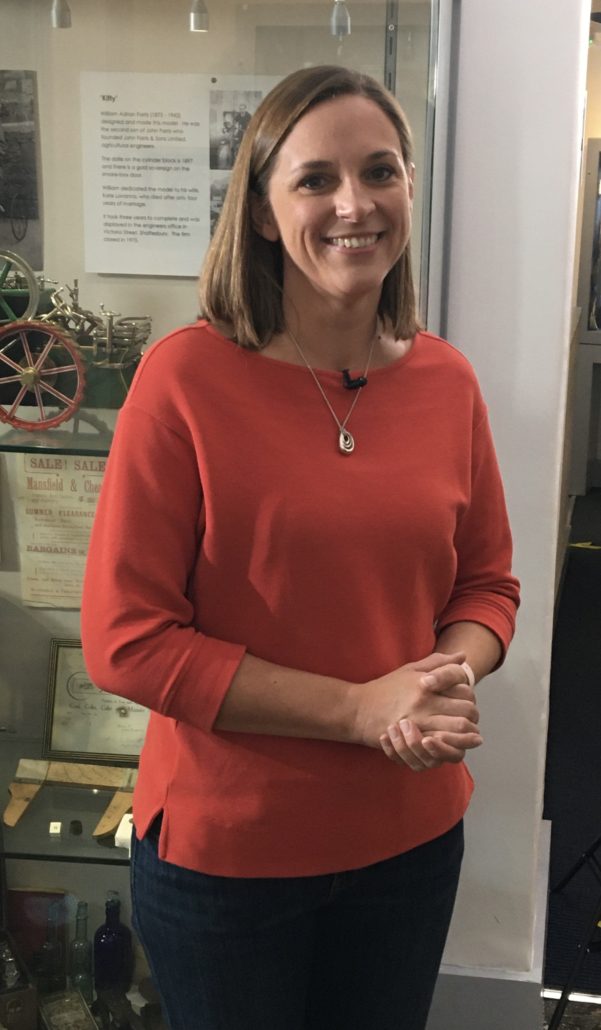 The "quirky" aspect of Gold Hill Museum was illustrated in a whirlwind tour of the more striking exhibits led by S&DHS Secretary Ian Kellett. The 1744 Newsham Fire Pump was a perfect symbol for the metaphorical firefighting of recent months. There were stops at the Byzant, the Squint, and, inevitably, at the mummified Dorset cat, with a nod to the Hovis bike and Ridley Scott's 1973 advert. Whether anything coherent was said about the role of museums in the community and their importance to society in general may hinge on the editing skills of the director!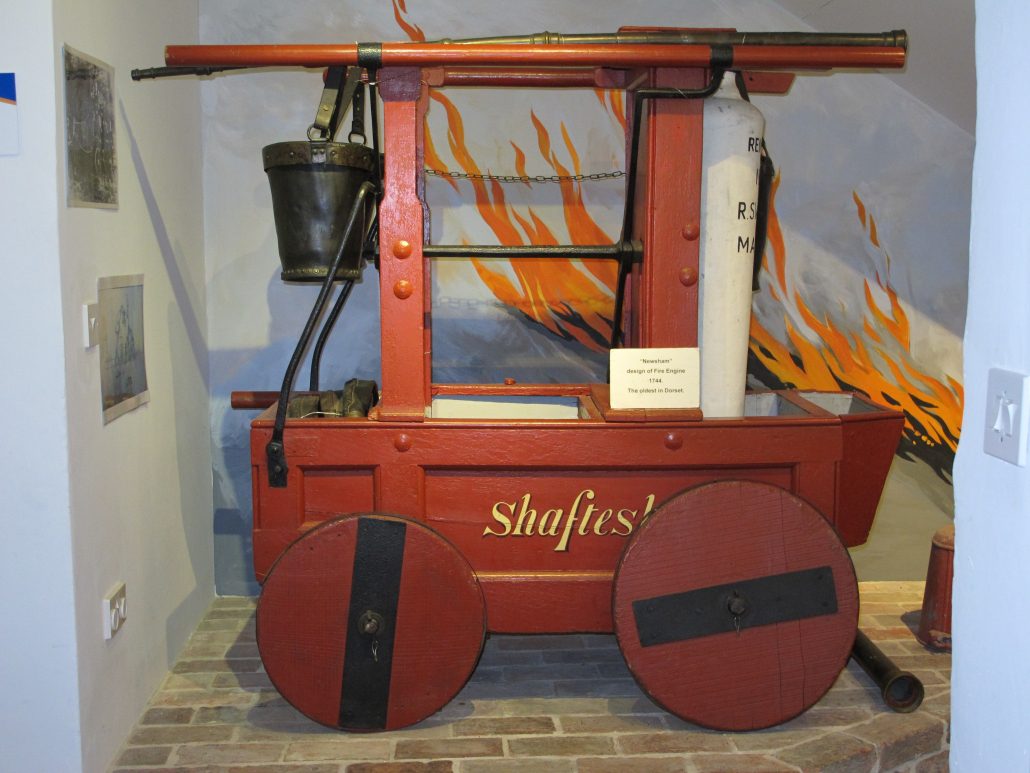 https://goldhillmuseum.org.uk/wp-content/uploads/2020/10/Sarah-Farmer-and-mummified-cat-scaled.jpg
1920
2560
Ian Kellett
https://goldhillmuseum.org.uk/wp-content/uploads/2015/06/gold-hill-museum-header-90x380.png
Ian Kellett
2020-10-05 17:26:12
2020-10-13 19:45:43
BBC South on "Culture in Quarantine" at "Quirky" Gold Hill Museum